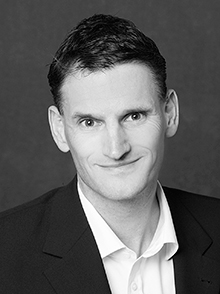 Jens Bauch Dipl.-Kfm. (MBA)
About us
JB CFO Services stands for Jens Bauch a manager and consultant with 20 years of experience and expertise  in the field of Finance and Controlling. He has experience in industries such as IT, Auditing and Tax Consulting, Real Estate, the Automotive industry and Services, as well as larger companies like SMB and other international corporations. As CFO and Managing Director, Jens Bauch worked many years for the Dassault Systèmes Group, a European Top 5 software company. There, he was with his team responsible for the Central and Eastern Europe Region. Most recently, he held the position of Group VP Finance at the GFI Software Group. Jens Bauch has an MBA degree in business management and has a far-reaching applied expert's assessment in HGB/BilMoG, US-GAAP, IFRS, SOX and Internal Control, Shared Services, M&A, Due Diligence, Start-Up´s and ERP introductions.
Jens Bauch is an Associate Professor at the University of Applied Sciences Neu-Ulm and HFT Stuttgart.
For references or recommendations please visit Jens Bauch´s LinkedIn-profile.
If required, professional tools can be added by the cooperation partners or from the existing network of consultants.